ISY Elementary School Faculty Blog

Thank you for your contribution to our Student Review Meetings this week. They are very important. 
I wrote a piece in this week's Family Blog just to let our families know that we have these meetings every six weeks. As a parent, I think it is very reassuring to know that teachers are getting together regularly to talk about your child – even if it is just to confirm that all is good.
John Hattie's research identifies teachers working together to cause learning as the single biggest positive influence on student learning. His study refers to this as 'collective teacher efficacy.' Despite all the variables that can influence how well a student learns, Hattie is very strong in his view that teachers cause learning. I agree with Hattie and it seems logical to me that teachers working together cause more learning. 
This 90 second video is of Hattie clarifying what he thinks collective teacher efficacy means and I think confirms the importance of our Student Review Meetings.
'When you fundamentally believe that you can make the difference and then you feed it with the evidence you are, that is dramatically powerful.'
We all know we are doing our best

…. even when we are not at our best!
Check in. How am I? What do I need? How are they? What do they need from me?
Ask for help

 and be helpful.
Be present and patient

. Take time to fully understand others and allow time for others to understand you. Pausing, Paraphrasing and Posing Questions promotes our common understanding.
Share

 your ideas and be open to the ideas of others. Once shared, they become our ideas and anything could happen!
Please add any questions, items that come to mind to this ES Collaborative Agenda. The idea is that once we have a few things to discuss that can't be addressed by email, we will meet.
Good Luck Esther!
Baby is due on October 7 so you better stop work today! All the very best Esther and we can't wait to see photos of the wee one.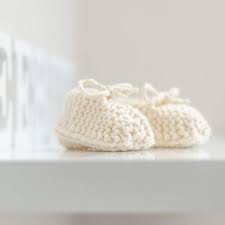 Professional Learning Day: March 4
This is a very early heads up that we will have a professional learning day on March 4. 
We are in the very early stages of planning what this day will look like but it will be an opportunity to share and reflect on how a compassionate focus on technology, inclusion, and diversity meets our students' needs. We plan to invite educators from other schools to join us. 
An important part of this day will be informal workshops and/or dialogues facilitated by teacher volunteers. We are inviting you to share with us the practices that have worked for you in meeting your students' needs over this very difficult time. We will use the common language and framework of the ISY Inclusive Practices to help you plan and organize these workshops and/or dialogues. 
Our TIF team of Ian and Lindsey will be helping us put this day together and will be popping into classes from time to time to get ideas and encourage teachers. Please reach out to them if you have an idea you would like some support with – whether you intend to present it or not on March 4.
Student Review Meetings
Thank you for contributing to these meetings. Our students really are very well looked after!
Meetings will take place approximately every 6 weeks according to this SRM Schedule.  Homeroom teachers will asked to complete a checklist prior to the meeting to identify students they wish to prioritize.  Specialists are encouraged to complete the checklist for concerns they see within their classrooms.  All team members should review the notes before and after the meetings to identify areas in which they may have been assigned a task.
Recording Student Reading Levels
Please make sure you have a level recorded for each student for the month of September.
Please use this Elementary Reading Levels 2021-2022 to record the reading levels of your students. It is easiest to use the Reading A-Z assessment tool so use that and record that level – no need to convert it into any different scales. We will reorganize our ISY benchmark reading levels to fit this tool to help you with reporting.
If you are using the DRAs that we have used in the past that is ok too – just put (DRA) next to the number so this is clear. We will record a level for every student in September, January and May. If you do assessments between these times, there are also columns for you to record the levels.
From our TIFs
Here are a curated list of helpful links for students and families as we begin the year. These videos can be helpful as you share information with them. 
 Quarter 1 Progress Reports
 Grades 2-5 Google Classroom Set Up
Please use the following heading for each week (Quarter followed by the week…)

 Friday Emails + Offline Learning
No detailed subject emails next week but we will send out a short email (I will give you a paragraph to use) to send out our Offline Learning Activities PDFs.
In these folders you will find the Offline Learning Activity templates that will be converted to a PDF to be emailed out every Friday. If you need to update these offline learning activities, please do so by 12pm Thursday MMT.
ES Assemblies
Thanks to Laura, Brett and his students, and Patty and Charlie for organizing our Student Council for the Peace Day celebration. Also, I thought that the students showed really good online etiquette so thank you all for encouraging that.
Assemblies will follow a Story + Student Share + Game format every week. Thank you for signing you and your students up for these activities on this Assembly Sign Up Schedule. There are still a couple of game slots free if you have any ideas.
Quarter 1 Interdisciplinary Units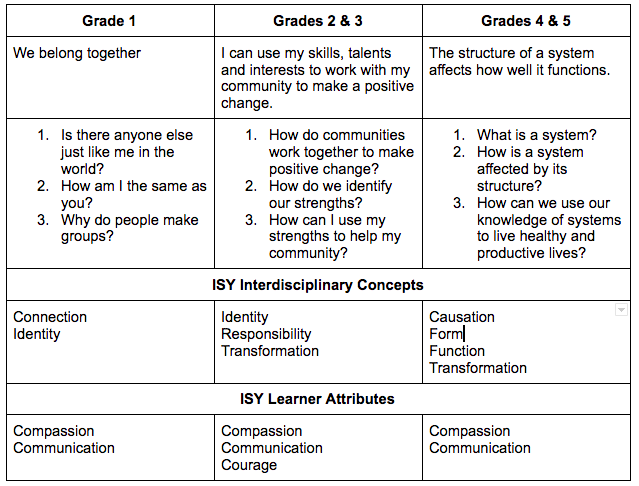 From the Library
Lindsey and Christian in the library would be very happy to help get books to you that you might want to read to your class or have your students read. These books can be scanned so they can be used online so let them know if you are looking for something.
Board of Trustees Elections:
Open to teachers who also have children at ISY
The voting for the ISY Association Board of Trustees elections will open tomorrow, Saturday October 2nd at 9:00am. The voting system will remain open until Monday October 4th and will close during the Annual General Meeting (AGM) which starts at 6:30pm. To join the meeting on Monday click on this Zoom Link. Any parent of a student at ISY is eligible to vote and to confirm, a family with two parents / guardians have two votes. ISY encourages all parents to vote.
To access the voting system please log in to PowerSchool. From there you will see a link at the top of the page inviting you to vote. There is also a menu item called AGM Annual Voting.
Please click on one of these options to access the voting system. From here you can view candidate information and vote for your candidate. All 3 candidates have now uploaded a short video for you to review. These can be viewed on the election portal and on the website post about the elections. You may vote for 2 candidates only. After you select a candidate you will be asked to confirm your selection. After you have confirmed your selection you cannot go back and change your selection.
Previous Elementary School Posts
ISY Elementary BlogFAMILY FUN FAIR - SEE YOU THERESandy Sheppard , Elementary School Principal 17Th of February, 2023 Random acts of kindness this week was so amazing, it is great to feel the love in the school. Let's keep celebrating each other in the coming weeks....