ISY Elementary School Faculty Blog

When I left school, I was not sure what I wanted to do but I was very sure that I was not going to be a teacher. 
The main reason for this was a teacher's comment to my mother in a parent teacher conference:
'Michael would make a good teacher. He can do many things but he is not particularly expert at any one thing.'
Looking back I think this teacher was trying to say that those who have had to work a bit harder to learn something are often better equipped to teach it. 
At the time I took it as a challenge to become an expert at something other than teaching. 
Now I consider it to be a pretty accurate reflection of how I think many of us are feeling at the moment. It is hard to feel like an expert at any one thing when you are learning multiple new things each day.
We might not feel like experts but today's assembly was a chance to remind ourselves that we are now good at many things that we did not know how to do at all just a matter of months or weeks or days ago. We could have chosen to stop learning new things so we could feel like experts in the things that we knew how to do a year ago when we first went online. Instead, we continue to choose to learn new things for the sake of our students even if we constantly feel like beginners.
We live in a world that seems to value specialisation and expertise in one area above a more general understanding of many different things. There will always be a need for specialists but we must not forget that generalists will always play a major role in solving complex problems. Generalists are the ones who will make connections between different disciplines that specialists in one discipline are unable to make.
It is good to strive for expertise in everything we do and to encourage that in our children. However, we cannot be an expert in everything and it is actually good if some of us are not experts in anything which, according to my High School English teacher, works out very well for someone like me.
Epstein, David. RANGE: Why Generalists Triumph in a Specialized World. Riverhead Books, 2021.
QUARTER 4 PLANNING
Quarter 4 will begin on Monday, April 5.
This quarter's interdisciplinary theme is PARTNERSHIPS.
Here is a link to a summary of the PK-1, 2-3, and 4-5 Enduring Understandings and Essential Questions that we will use to connect learning in all subjects.
We have purposefully chosen EUs and EQs that allow teachers in all subjects to focus on whatever skills and knowledge that you feel the students need to either learn or revise before the year ends.
In all grade levels we are basically focusing on partnerships and how we work together and this interdisciplinary focus can be maintained while teaching anything. This will minimize the need for interdisciplinary planning meetings and detailed scope and sequences.
Next week we will provide more guidance on how we can record our planning. For now, just think about how you can incorporate a partnership theme into your subject over this last quarter.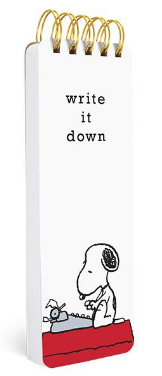 PUTTING YOUR IDEAS ON THE TABLE
While you are in the middle of reimagining teaching and learning, I was wondering if you would like to share your thoughts or experiences. No pressure but if you have any videos or articles that have caught your attention, I'd love to include them in this faculty blog. And if any of you like to write or want to give it a go, I'd love to help you get your ideas out to people who would appreciate them. Just let me know if you would like to share anything.
Here is an article about how a 'beginner's mindset' can help you learn anything.
Students Leaving Yangon
As you will no doubt know from this week, we are having more students planning to leave Yangon in the next week or so. 
If you become aware of a student who is planning to leave, please email Patty, Nimmi, and I and we will follow up with the parents. Please email us even if you have just heard this from the student and you are unsure if this is true.
Students continuing with synchronous learning:
Some of these students will continue with synchronous learning. In these cases, the students will obviously remain enrolled in all school programs and platforms and will Zoom into synchronous classrooms. I will talk directly with any families who think they might want an asynchronous option. Please direct any parents to me if they would like to talk to you about this option. 
These students will be asked to return their Chromebook or iPads and library books before they leave Yangon.
Students withdrawing from ISY:
Students who are withdrawing from ISY are obviously no longer our responsibility from their date of withdrawal. These students will no longer be attending Zoom classes and teachers will no longer be providing feedback on their learning. These students will be removed from Powerschool.
However, given the extraordinary circumstances under which these families are leaving, we will keep them enrolled in our Seesaw and Google Classroom platforms until the end of the year. We will also keep them on other platforms such as RazKids. This will allow them to access learning should they wish to. This work is not for teachers to give feedback on and assess. We are unable to disable the chat and messaging functions of Seesaw and Google Classroom for individual students. We hope that this is not a distraction and if this becomes an issue with a withdrawn student, please let me know and I will reach out to the parents. 
These students will be asked to return their Chromebook or iPads and library books before they leave Yangon.
NO MORE TRANSITIONAL DAYS THIS YEAR
The following message has gone out to our community….
For the remainder of the school year there will no longer be any transitional days or in-person ASA's.  Due to the current circumstances in Yangon, we cannot be consistent with the transitional day schedule so the routine we were hoping to provide for students is not possible to maintain.  In addition, we have had a small number of teachers electing to leave Yangon and teach synchronously from their respective homes making in-person school all the more difficult.
Using volunteer teachers we will continue to keep the facilities open including the field, playgrounds, courts, pool and fitness area.  Bookings to use these spaces can be made using the 
facilities booking form
.  Questions regarding facility use should be addressed to Ms. Isom, 
lisom@isyedu.org
 and more information about activities and facility use can be found on 
Ms. Isom's blog
.
We will continue to use the same Specialist Schedule up until the end of Quarter 3 on Friday, April 2.
QUARTER 3 PROGRESS REPORTS
INCLUSION SHARE OUT
Rewordify – An Online Tool that Makes an Easier Version of Text
We all know that an important differentiation strategy is having the "same" text for different levels of English comprehension. 
What about those times when you have the perfect article to share with your students but you know that it is too difficult for some students to access? Check out http://rewordify.com/; a free site where students can copy and paste text into a text box and it instantly produces an easier version for fast understanding. The reworded words are highlighted and the students can even change how the words are highlighted to best match how they learn!

PRIDE OF THE PRINCIPAL
If you have any student (or students) that you would like me to recognise for living the ISY Attributes send me an email with a sentence about why they are to be recognised and a time that I could come on Zoom and say hi. Any time or day is OK – If I have a meeting I'll suggest another time until we get one that works. I will jump on your Zoom and then I'll get you to put the student or student(s) into a break out room with me. I'll have a chat with them and take a screenshot that I will send to their parents.
Previous Elementary School Posts
ISY Elementary BlogFAMILY FUN FAIR - SEE YOU THERESandy Sheppard , Elementary School Principal 17Th of February, 2023 Random acts of kindness this week was so amazing, it is great to feel the love in the school. Let's keep celebrating each other in the coming weeks....