ISY Elementary School Faculty Blog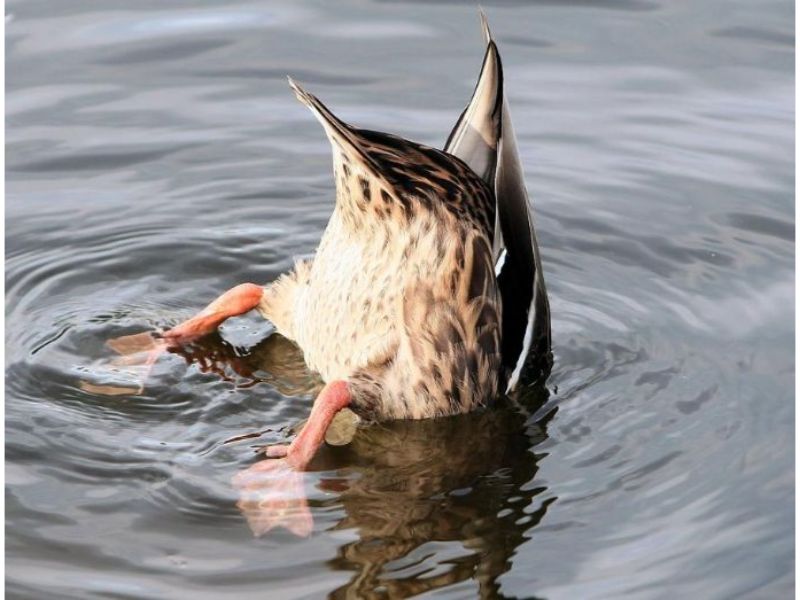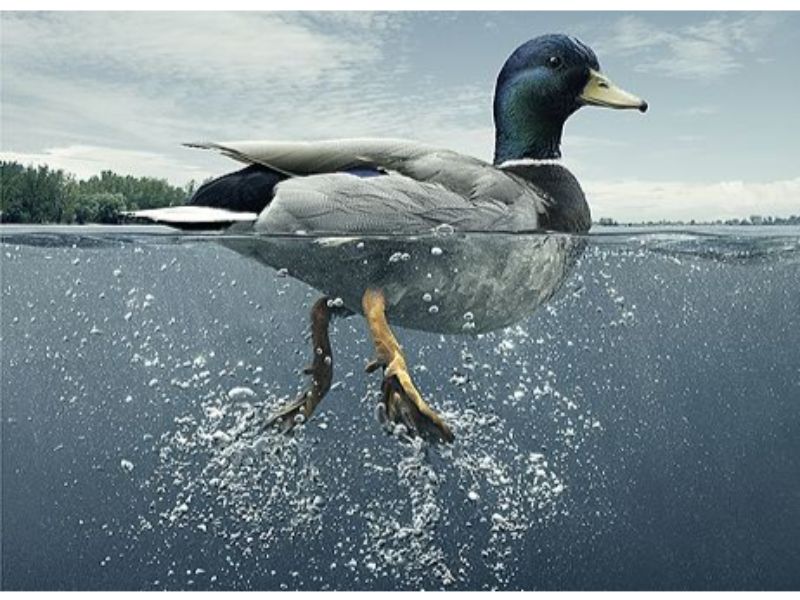 Thank you for all the work you have put into reports. Reports provide a very important window into the ethos and operation of a school. Upon reading your reports, our families will know that their children are learning a lot and are being guided through this difficult period by very positive and professional teachers who have everything under control…
The duck on the right looks in control. And it is. But it is actually paddling like mad to look like that.
The duck on the left looks like it has lost control. But it actually is in control – it is just going down to feed and sustain itself.
I'm not sure where I was going with this (this started with me trying to find a cartoon called 'Be The Duck' but I can't find it…) but I think the main point was that I really appreciate you all being the duck on the right for our students and families but it is okay to be the duck on the left when you need to sustain yourself.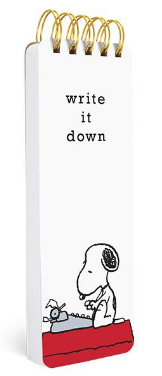 PUTTING YOUR IDEAS ON THE TABLE
While you are in the middle of reimagining teaching and learning, I was wondering if you would like to share your thoughts or experiences. No pressure but if you have any videos or articles that have caught your attention, I'd love to include them in this faculty blog. And if any of you like to write or want to give it a go, I'd love to help you get your ideas out to people who would appreciate them. Just let me know if you would like to share anything.
Here is a blog post from Jason Deehan about the Secondary School's Students Without Borders: A Virtual Week Without Walls. Another good example of innovative thinking to meet the same need in extraordinary circumstances!
INCLUSION SHARE OUT
We have each become an expert in at least one or two, if not dozens of learning platforms this past year. Teachers have become more malleable, patient, conscientious, and experienced working with students over the past 11 months using the best technology available to us at this time. Some students and educators shifted more smoothly that others, but regardless, it  is safe to say that the time has definitely arrived for 21st century learning and engagement.
Chris Broad shares out that his team conscientiously developed a lesson using shareable technology, leveraging each student's prior knowledge and experience in the world technology to include gaming, using online tools, and various platforms to build fantasy worlds. Chris added that this lesson focusing on fantasy writing will allow students to use a medium they understand rather than old school books and paper. This approach to learning promotes student agency and choice, highlights connections, and overlaps with other cultures (to include the culture of technology). It celebrates and encourages diversity and inclusivity. This is 21st century learning and engagement!
Please contact Lynn Shoemaker at lshoemaker@isyedu.org to "share out" your inclusive practices. 
QUARTER 3 SCHEDULE, TRANSITION DAYS & COVID SAFETY
We will start next week online as we assess when we are able to resume our Transition Day schedule.
Below are links to the Quarter 3 schedules and guidelines that we are using to guide us. These are all available on the Elementary Faculty Pages.
QUARTER 3 SPECIALIST SCHEDULES:
Q3 Feb 1 – Mar 5: ES Specialists Schedule (including Transitional Days)
We have made some changes to the schedule from last week. If these changes affect you directly, you should know this already but anyone can reach to me if you have any questions.
At this stage, all specialist classes will continue to be online during Transition Days except for Patty's Life Skills classes. Classes are not yet able to visit the library.
Q3 Mar 8 – Apr 2: ES Specialists Schedule (including Transitional days)
This will be tweaked I'm sure before we get to March 8. But the main change to be aware of is that Grade 4 and 5 will now be doing Music with Bekka for all of Quarter 3 (and Art with Samia for all of Quarter 4). This change is to make both Secondary and Elementary Art schedules work.
QUARTER 3 RECESS SCHEDULE:
Q3 Transitional Day Recess Schedule (Feb 1 – Mar 5)
Now that the students are in the swing of things, we have settled on a recess schedule. We need to be tight with our supervision and students must be supervised wherever they are playing (including on the four square courts) to ensure masks are being worn and students are playing safely. Students should not be playing tag. Four square and football is ok if the players wash their hands before and after and the ball is washed at the end of recess.
Only one grade level is to be on recess at a time, with the exception of KG and PK who can play together.
Statement to ISY Secondary Students
Here is the statement that was read to Secondary School students this morning and I read from this afternoon with Elementary School teachers. This is not to be read to Elementary School students but we want to all Elementary School teachers to be guided by it in working with them. 
At the bottom of the statement are some guidelines that were written for Secondary School teachers and I have adapted just by replacing Mick and Ron's name with Patty's. Remember that Patty is here to support students and families (and us) so please reach out to her for support as needed. Maintaining a sense of safety and consistency is our main goal with our Elementary School students.
ONLINE RECESS with PATTY:
New Schedule
Patty will still be offering Online Recess for our students but given the small numbers in each grade, we will consolidate the students into these sessions:
Grades 3, 4, & 5: Tuesday at 1pm
Grades 1 & 2: Thursday at 1pm
PRIDE OF THE PRINCIPAL
If you have any student (or students) that you would like me to recognise for living the ISY Attributes send me an email with a sentence about why they are to be recognised and a time that I could come on Zoom and say hi. Any time or day is OK – If I have a meeting I'll suggest another time until we get one that works. I will jump on your Zoom and then I'll get you to put the student or student(s) into a break out room with me. I'll have a chat with them and take a screenshot that I will send to their parents.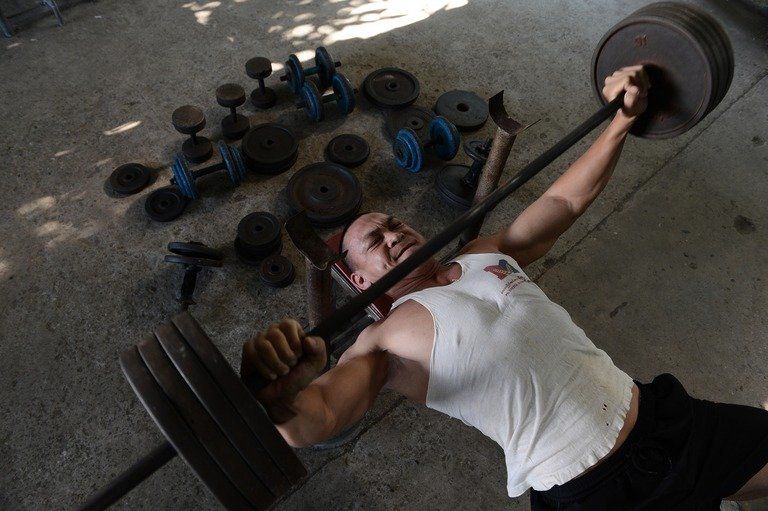 ES MORNING FITNESS WITH ISY's MR. MYANMAR!
Zar Li has kindly offered to run 15 minute work outs for our students that will start at 8:10am every Monday, Wednesday, and Friday. These work outs will start next Monday. The Zoom link for the workouts will be on the Friday Family Report each week.
Please encourage students to join and also post the Zoom link on your Google Classroom (if your class has one)
The workouts will finish at 8:25am to give students time to get a drink and get organized before joining their classes at 8:30am.
MAP Testing Postponed
We have again postponed MAP testing in the Elementary School (and Secondary School) and will reassess the timing of these tests at the end of next week.
Grade 2-5 students will be tested in Reading, Language, and Mathematics.
2021 Winter NWEA MAP Testing Google Site
MAP Testing Schedule (Grades 2-5): February 1-5.
We appreciate that this year does not exactly lend itself to MAP testing and we will provide more details soon about how it will work online. We will not be using Transition Days to MAP test. Students will be able to test online from home. As always, MAP testing will be considered just one data point used to fairly and accurately assess a student's academic achievement and progress. We will be able to use our professional judgement to decide how much weight we place on the data given the circumstances.
No Longer Offering Chromebooks
As new students join our classes, our existing students arrive back into the country, we will no longer be offering Chromebooks as a matter of course. We initially offered Chromebooks to get everyone up and running quickly but it is not our policy to provide laptops or Chromebooks for elementary school students. Patty and I will make this clear to these students as they prepare to join us. This is just a heads up for teachers not to offer them to students. Teachers may still be asked to provide supplies as we have been doing.
Previous Elementary School Posts
ISY Elementary BlogFAMILY FUN FAIR - SEE YOU THERESandy Sheppard , Elementary School Principal 17Th of February, 2023 Random acts of kindness this week was so amazing, it is great to feel the love in the school. Let's keep celebrating each other in the coming weeks....