ISY Elementary School Faculty Blog
A complex and welcome challenge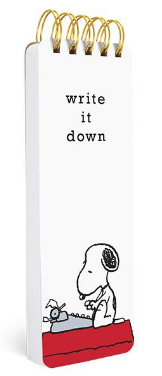 PUTTING YOUR IDEAS ON THE TABLE
While you are in the middle of reimagining teaching and learning, I was wondering if you would like to share your thoughts or experiences. No pressure but if you have any videos or articles that have caught your attention, I'd love to include them in this faculty blog. And if any of you like to write or want to give it a go, I'd love to help you get your ideas out to people who would appreciate them. Just let me know if you would like to share anything.
PRIDE OF THE PRINCIPAL
If you have any student (or students) that you would like me to recognise for living the ISY Attributes send me an email with a sentence about why they are to be recognised and a time that I could come on Zoom and say hi. Any time or day is OK – If I have a meeting I'll suggest another time until we get one that works. I will jump on your Zoom and then I'll get you to put the student or student(s) into a break out room with me. I'll have a chat with them and take a screenshot that I will send to their parents.
Q3 PLANNING MEETINGS
Using this Q3 PLANET ES Scope and Sequences 2020-2021 spreadsheet, create a 9 week Scope and Sequence for Core Unit and all Connected Units.
Timeline: Here is a link to the Q3 Planning Instructions (up to this point)
Monday, Dec 14: Homeroom Teacher Team Meetings to confirm Core Unit Scope and Sequence.
Grade 1*

Grades 2 & 3

Grades 4 & 5

*Pre-K and Kinder Homeroom Teachers brainstorming provocations, potential lines of student inquiry.
Tuesday, Dec 15: Whole Team Meetings (including specialists) to share ideas as to what each subject scope and sequence might look like.
Grade 1*

Grades 2 & 3

Grades 4 & 5

*Pre-K and Kinder Homeroom Teachers brainstorming provocations, potential lines of student inquiry.
Friday, Dec 18: Deadline for Scope and Sequences to be completed.
QUARTER 2 STANDARDS
Please take the time before we break next week to indicate with a 'x' the standards you are covering in Quarter 2 on these ISY Standards Documents.
QUARTER 2 SCHEDULE
Music & Art
We are now into the second half of the Quarter so Art will switch for Music and vice versa for Grades 1 to 5: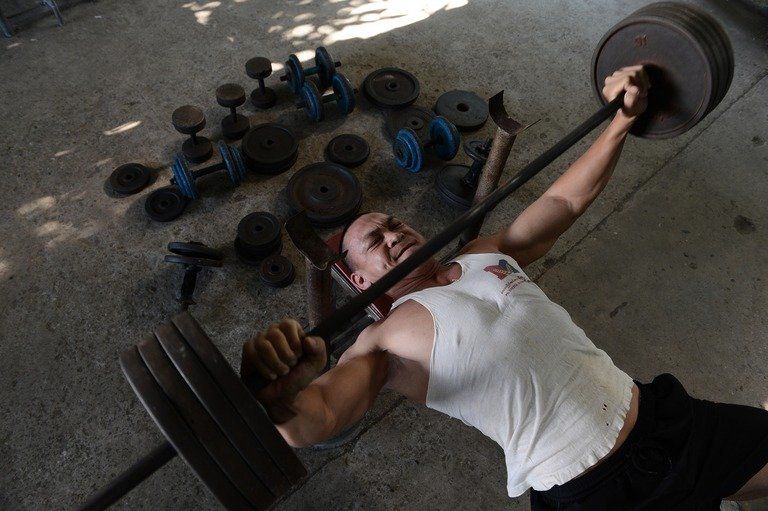 ES MORNING FITNESS WITH ISY's MR. MYANMAR!
Zar Li has kindly offered to run 15 minute work outs for our students that will start at 8:10am every Monday, Wednesday, and Friday. These work outs will start next Monday. The Zoom link for the workouts will be on the Friday Family Report each week.
Please encourage students to join and also post the Zoom link on your Google Classroom (if your class has one)
The workouts will finish at 8:25am to give students time to get a drink and get organized before joining their classes at 8:30am.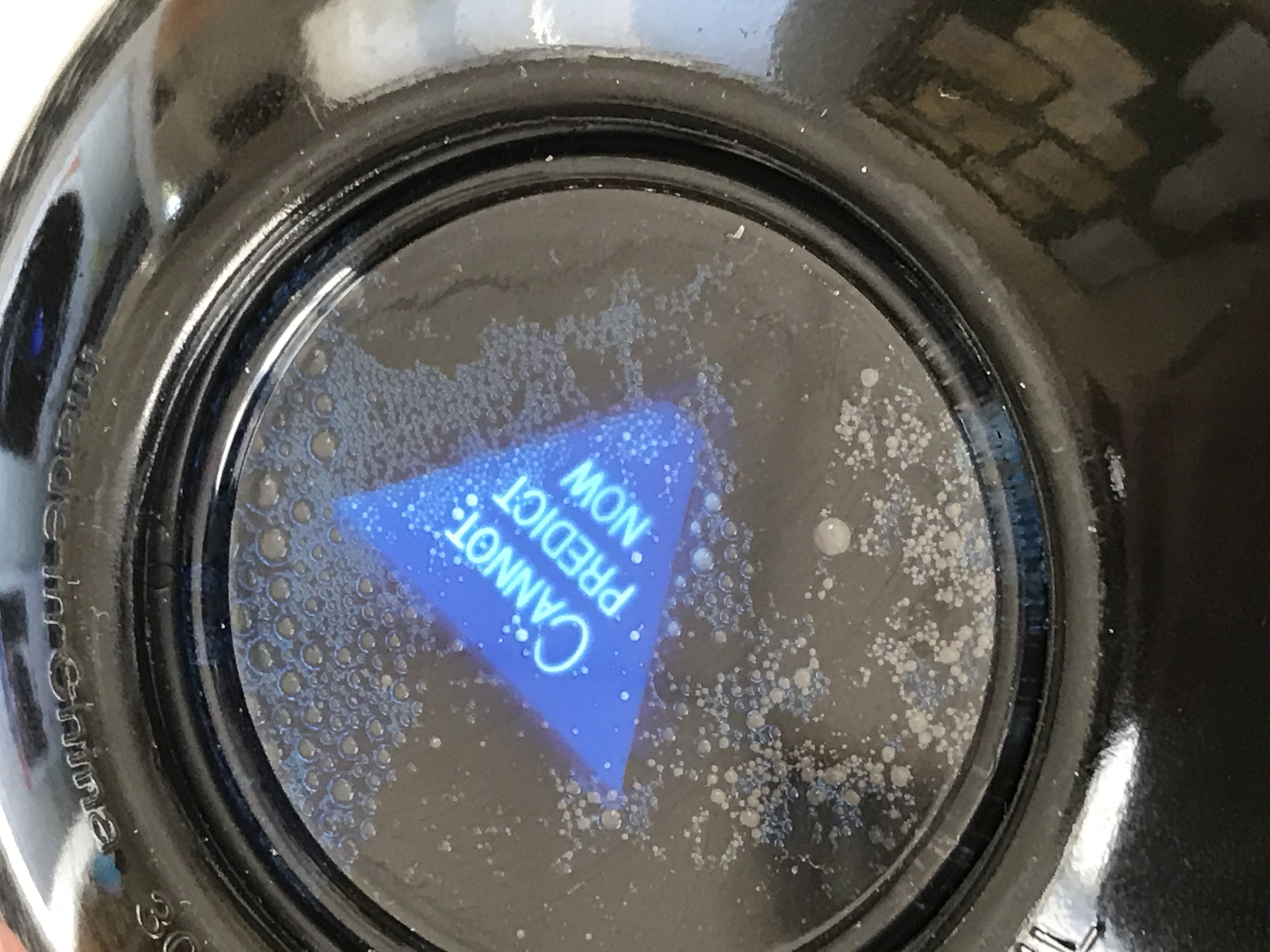 Reopening School: A complex and welcome challenge
Having children on campus this week has given us a real lift as we head into the holidays. 
Secondary school students have been coming and going on campus to use some facilities for a couple of weeks now. But having Elementary students running and laughing on the playground in the afternoons has brought back memories of what school was like before we were forced online. It has been particularly fun to watch students, teachers, and parents who know each other online meet in person for the first time.
While we are unsure as to when we can welcome all of our students back to school for classes, having students on campus has sharpened our focus on preparing for that day. Reintegrating students back into classroom learning is a puzzle that we have been waiting to put together since we went online back in March. 
As a school, we are prepared. Our campus is safe and our units of study are mapped out to be adapted for the return of students. As I am sure you will appreciate, there are many other factors that are beyond our control that need to fall into place for us to welcome all students back into classrooms. These factors will also dictate to us how we are able to re-open and add a degree of complexity to the puzzle. 
We are no strangers to complexity! Schools are used to dealing with complex problems and there have been more of those this year than ever before. Complex problems are different to complicated problems.
Complicated problems are hard to solve, but they can be solved with rules, processes and systems in a very hierarchical structure. Landing a rocket on the moon is an example of a complicated problem. 
The rigid structures designed to solve complicated problems do not work well for complex problems. Complex problems involve too many unknowns and interrelated factors to be able to reduce any solution to rules, processes and systems. Teaching and learning throws up many complex problems which require an adaptive approach to problem solving. We can prepare and plan for complex problems but we always must be prepared to adapt our plans to account for circumstances that are beyond our control.
In dealing with complex problems, our school will always revert back to 'What? Why? How?' thinking.
What do we want to do? We want to welcome students back onto a safe, compassionate, and connected campus.
Why do we want to do it? It is clear from what has been going in the playground this week, our students love being together at school. This week, a Grade 2 class provided me with their arguments for opening school. Every single student mentioned that they want to be with their friends. 
How can we do it? As for any complex challenge, this will always depend on the circumstances that we need to adapt to. We need to adapt the innovative thinking and practices that were developed online for use in the classroom and put aside some online practices that will no longer be effective in a classroom environment. And, as always, we will need to balance an academic focus with a focus on the physical and social-emotional wellbeing of each student.
Reopening our campus is a complex challenge that is welcomed by all of us – we have been waiting since March and already have multiple plans that we are ready to adapt. We want our students with us and seeing some of them back on campus gives us the energy and motivation to adapt yet again to circumstances and constraints that we will need to work within to make that happen.
Kinni, Theodore. "The Critical Difference Between Complex and Complicated." MIT Sloan Management Review, 21 June 2017, sloanreview.mit.edu/article/the-critical-difference-between-complex-and-complicated/.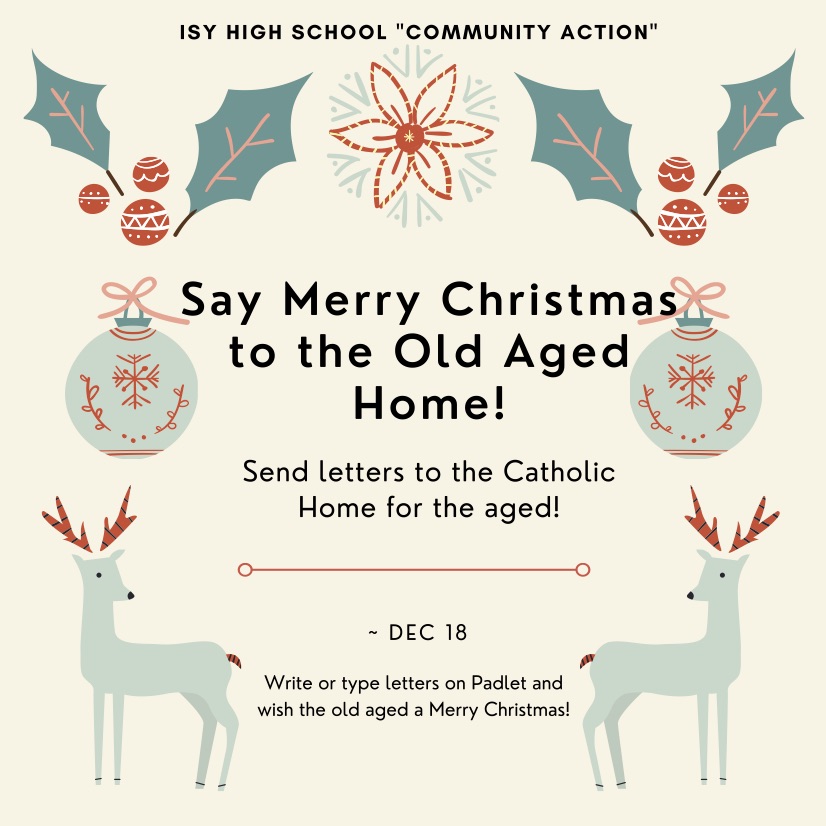 CALL FOR CHRISTMAS MESSAGES 
I am emailing on behalf of the ISY HS Community Action Education group, which is a group designed to initiate positive change in our communities.
As the holidays approach, we would like to send out letters to an old age home in Yangon, and we were hoping that you could help us share this with your students.
This event will be occurring until December 18, and will involve ISY community members writing or typing letters for the old aged on this Padlet. Please encourage your students to leave a message.
Thank you so much,
Sammy, on behalf of the ISY HS Community Action Education group.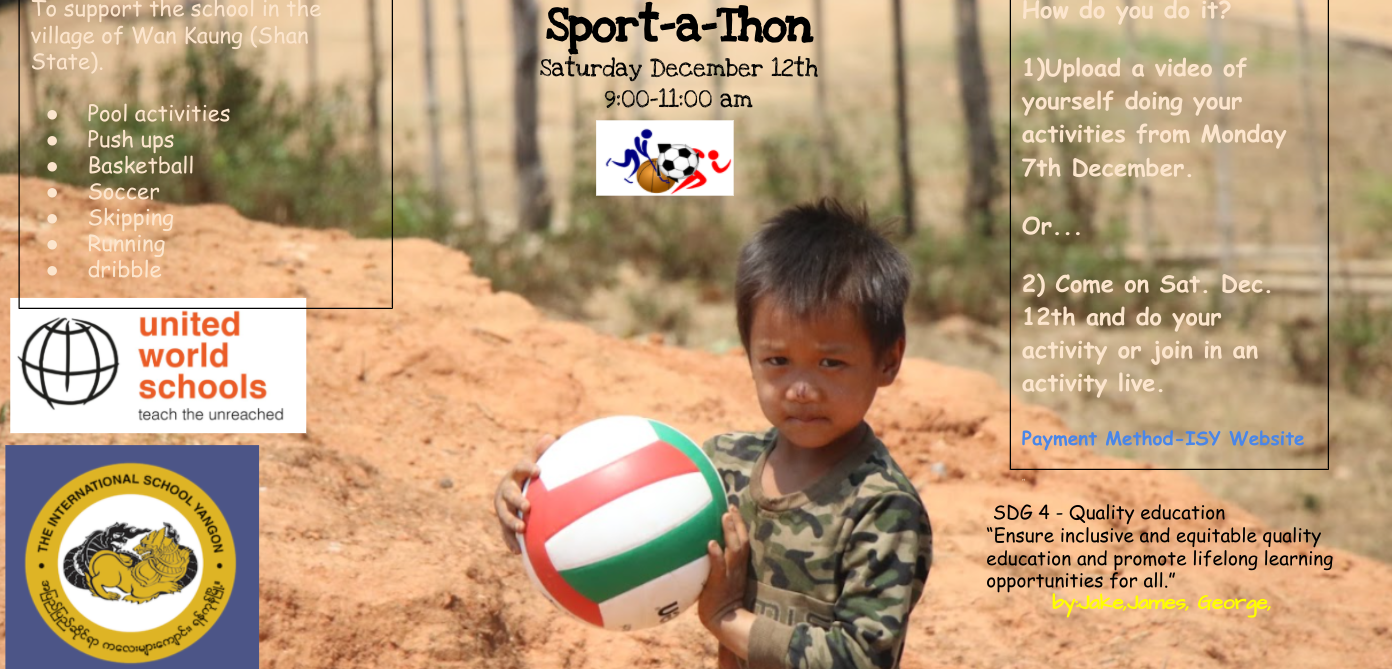 UWS-ISY Sports-A-Thon
Join us on Saturday, December 12th for the 3rd annual UWS-ISY Sports-A-Thon!  This fun active event raises funds for the UWS-ISY Wan Kaung School partnership, allows children in Northern Myanmar to attend school with appropriate supplies and resources.  If you are interested in learning more about this amazing program, check out the ISY website.
This year's event will be held virtually, through Zoom, on Saturday, December 12 from 9:00-11:00 AM.
How can you participate?
Set a personal challenge or two.  Gather sponsors that will donate when you complete your challenge.  Join a zoom meeting on December 12th to complete your challenge. Finally, donate for completing your challenge.
Make a Flipgrid video of your family member(s) completing their physical challenge prior to December 12th and make a donation! Don't know how to use Flipgrid? Watch this video.
Donations will be collected through the ISY Online Ordering System found through your Powerschool account. Here is a video to help explain how to donate!
We appreciate your support and participation!
Previous Elementary School Posts
ISY Elementary BlogFAMILY FUN FAIR - SEE YOU THERESandy Sheppard , Elementary School Principal 17Th of February, 2023 Random acts of kindness this week was so amazing, it is great to feel the love in the school. Let's keep celebrating each other in the coming weeks....