Sandy Sheppard , Elementary School Principal
Dear all,
What a wonderful assembly today. Thank you Bekka and Patty for making it happen and congratulations to our Student Council for all their hard work. 
Don't forget that your reading assessments need to be in by the end of next week. After that, we will be starting conversations about what is happening with guided reading.
Look out in this blog for the dates for Halloween events and reporting information and the schedule for photographs.
Don't forget to sign up to be a reader at the Halloween Night. Please let Lindsey or I know if you would like to participate and support our Parent Association. Lindsey can help with book selection.
Have a fabulous weekend.
Sandy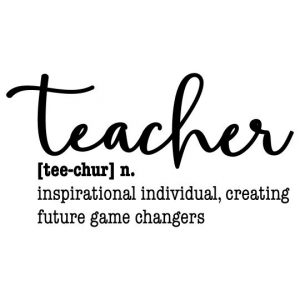 STATE OF THE SCHOOL ADDRESS
3PM on Monday in the Cafeteria. International hire's only should attend.
GUIDED READING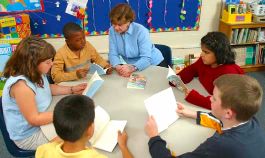 Guided reading is a small-group reading instruction that is designed to provide differentiated teaching to students in school. It's a chance for students who demonstrate similar reading behaviours and can read similar levels of texts.
Guided reading supports children in developing reading proficiency, with the smaller group dynamic allowing them to be taught in a way that's more focused on their specific needs, which can accelerate their progress. A guided reading session should take place every day in school.
DATES TO REMEMBER
26th September – State of the School Address in Cafeteria – 3 PM
26th September – Teacher Assistant PD – 2:45-3:15 in room #308
10th – 14th October – Thidingyut Holiday
24th October – Use of turnstiles will begin
30th October – Halloween Parde at the end of the school day (more information to come)
4th November – Halloween Evening Event
26th November – International Day
END SEPTEMBER – reading assessments completed
END QUARTER – student survey completed and reflection, one peer walk thro and reflection meeting, meeting completed with the Principal to discuss goal setting.
PROGRESS REPORTING DATES
3rd October – Work on subject blurbs
31st October – Buddy reading of progress reports
2nd November – Progress Reports in PowerSchool
4th November – Progress Reports go home
16th November – Parent Conferences
SDGs (PEOPLE ) Brainstorm
Thank you for sharing your ideas around integrating the SDGs into our units on Monday. Here is a record of what was shared: SDGs Teacher Brainstorm (PEOPLE) 2022-2023. This can also be found on our SDG Faculty Page. This document will be revisited when we are planning around our People SDGs next year.
Also, on our SDG Faculty Page, you will now see links to learning objectives for all of our SDGs. These objectives are only provided to give some guidance as to what we could focus on for each SDG. They don't need to be taught like we do our academic standards.
As you start thinking ahead to Quarter 2 units, please keep in mind what SDG(s) you might be able to integrate into these units (no need to consider all of them!) and how you might be able to do that.
Thank you also for some insightful ideas on how we can simplify the planning process around SDGs. We will be confirming our Quarter 2 (PROSPERITY) Scope and Sequences during the week of October 24-28.
MAP Growth Reports
We still have a couple of students who we will try to catch up next week. In the meantime, you can access your student reports by clicking on 'MAP Growth Reports' on the left menu as you log into your account.
There are different reports to be used for different purposes. The descriptions of the reports are useful, and you can also filter the reports based on what you are doing – for example, grouping students.
Professional Growth Plans
Everything can be found on our ISY Faculty Pages.
As a reminder, the following is what you need to do this Quarter. They can be done in any order:
Reflect on a Colleague Walkthrough
Reflect on a Student Survey
Sandy will do a walk-through at some point this Quarter and will share the guided reflection at your professional goals planning meeting.
Once these 3 things have happened, make time to meet with your Principal. You can see from Faculty Pages whether Sandy or Christina, and Mike will be working with you on this.
If you have any questions at all or feel that you need more time to do these things by the end of the Quarter, please let Sandy, Christina, or Mike know, and we will be happy to help.
Quarter 1 Report Cards and 'Subject Blurbs'
Report cards will be posted for parents on Powerschool on Friday, November 4.
Here is the organization and timeline for report writing:
3rd October – work on subject blogs
31st October – Buddy Reading
2nd November – Reports in PowerSchool
4th November – Reports go out
6th November – Parent Conferences
As we did last year, we will also use report card comments as unit summaries for our Quarter 1 curriculum maps. You will write one or two sentences as a 'subject blurb' to describe what was covered in your class. Every student's report card comment will begin with this blurb, and then you will add a short comment specific to that student's achievement.
Please write your subject blurbs on these grade-level documents – you should find your courses on these documents, but if you don't, please let Mike know. We are using these documents so Mike can copy and paste the blurbs into your Quarter 1 Curriculum Maps. There will be no Monday afternoon meetings on October 3 to give you some time to do this:
Subject Blurbs: PK
Subject Blurbs: KG
Subject Blurbs: Grade 1
Subject Blurbs: Grade 2
Subject Blurbs: Grade 3
Subject Blurbs: Grade 4
Subject Blurbs: Grade 5
Quarter 1 Curriculum Planning
Please use this Connected Curriculum: Getting Started to guide you in completing your Quarter 1 Curriculum Maps and related tasks.
EARCOS NEWS
Teachers are encouraged to present on items related to our strategic themes.
Greetings from EARCOS!
I hope you are all doing well. I am sharing with you the Teacher Workshop Proposals Online Submission link.
This link shall only be used to submit the field-tested workshop proposals, reviewed and ranked.
Online proposal submission link:
SUBMISSION LINK
Please note that you don't have to re-submit the accepted workshops from last year, as we already have them (unless the presenters need to make some changes).
If you have further questions, please do not hesitate to reach out.
PHOTO SCHEDULE
| | | | | |
| --- | --- | --- | --- | --- |
| Date | Time Slot | Class | Teacher in Charge | Remark |
| Sept 27 | 8:30-8:50 | PreK | Ruth | before recess |
| Sept 27 | 8:50-9:20 | KG | Vickie | before recess & PE |
| Sept 27 | 9:20-10:00 | Grade 3S | Charlie Saunders | before recess |
| Sept 27 | 10:30-10:50 | Grade 4N | Ian Nixon | No PE class  |
| Sept 27 | 11:40-12:10 | Grade 2 | Dan | before lunch recess |
| Sept 27 | 1:00-1:20 | Grade1 | Brett | after lunch |
| Sept 27 | 1:20-1:40 | Grade 5L | Beth | No PE class  |
| Sept 28 | 8:30-8:50 | Grade 4D | Isabel | No PE class  |
| Sept 28 | 8:50-9:20 | Grade 3M | Laura Magers | No PE class  |
| Sept 28 | 9:20-9:40 | Grade 5G | Sabine | Before Recess |
HAPPY BIRTHDAY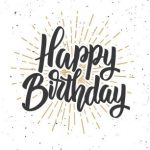 Happy birthday to Brett, we hope you had a fabulous day.
TEACHER NEWS
There will be holiday decorations going up soon courtesy of the Parent Association.
The next assembly will be on the 7th of October at the the same time. If you have something you would like your class to share please let myself or Patty know. These do not have to be polished performances.
The turnstiles will be activated again on the 24th of October. They will be distributed before this date. For students in Grades 2-5, they can also be used for cashless payments at the food providers. Training will be scheduled. 
This Friday the 23rd will be our first KG to Grade 5 assembly.  
The IT Department will be handing out document cameras to all teachers. If you do not want to use one of these cameras, please just store it in your room. If you would like instruction on how to use the cameras, please let IT know. 
We will be starting Pride of the Principal (POP) after the October break. Look out for more information.
STUDENT ANNOUNCEMENTS
There is still room in the UWS ASA if anyone wants to sign up.

Please sit when eating at both breaks.

Please do not purchase food or eat your lunch prior to your scheduled eating time.

Don't forget Math Monday.

On Tuesdays, students/teachers are invited to the music room (A304) to come listen to performances during the morning/snack recess. Students that wish to perform can sign up on a sign up sheet located on the outside of Ms. Bekka's office door the Thursday before. There is only time for about 4 performances each week. If the sign up is full for that week, they will have to wait until the following week to sign up. Performances can be anything: magic, drama, singing, instruments… Please contact Ms. Bekka if there are any questions. 
RECESS REMINDERS
Please ensure that you supervise the area that you are assigned to. Please also note that in the 2nd break, the back playground is not supervised, so students should not be there. For the 2nd break, there is someone assigned to the A Block Playground and to the field only. Thank you.
DUTIES BEFORE AND AFTER SCHOOL THIS WEEK
Monday – Ian/Zarchi, Tuesday – Bekka, May Zin, Wednesday – Jono, Snow,  Thursday – Charlie, Swe Zin, Friday – Isabel, Ei Ei
Previous Elementary School Posts
ISY Elementary BlogREPORTS ARE OVERSandy Sheppard , Elementary School Principal27th January to the 14th of February, 2023 Thank you for completing your report cards and getting the international orders in, it was a busy week. This blog will be your reference...
The International School Yangon
20 Shwe Taungyar Street
Bahan Township
Yangon, Myanmar
+95 1 512 793 /94 /95