Sandy Sheppard , Elementary School Principal
Dear all,
Thank you so much to those who offered to support this evening. The Parent Association has organized a great event, and your support definitely helps the night run smoothly.
Thank you to Patty and our Student Council for organizing the Earth Day events.
Next Friday we have an assembly. Please let me know if your class or any students have something to present.
The Halloween Parade was enjoyed by both teachers and students. Thank you for your support.
Enjoy your long weekend, and we will see you on Tuesday.
Sandy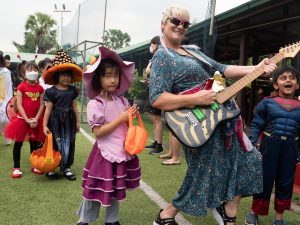 If we put in more ramps (inclusion strategies) we will support a larger range of students and if we take down the fence everyone can learn.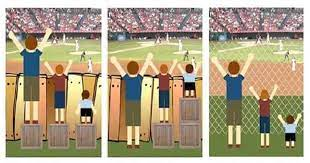 DATES TO REMEMBER
4th November – Halloween Evening Event 5PM/Progress Reports Go home
7th November – Holiday
11th November – Next Assembly
16th November – Parent Conferences 9-5 PM
26th November – International Day
Message re: Focus on Learning 2022-2023
After such a disrupted couple of years, this year is an important year to figure out exactly what our student's needs are in every subject area and how we are going to address them next year and beyond.
We will do this with Focus on Learning Collaborations, which we introduced before Covid hit and also did in April last year. The idea is to identify our students' Critical Learner Needs, which then become our Problems of Practice. This language comes from WASC and ties in with how we will review all curriculum areas this year.
A Problem of Practice isn't a shortcoming on the part of us as teachers – it just recognizes the fact that we are the ones who cause learning, and meeting student learning needs is our problem to solve.
Below are links to Focus on Learning Collaboration documents which we will review on Monday, November 7 – once the reports cards are finished. We do it at this time as we have just reported on the needs of our students, and we also have MAP data that we can use to guide us.
For now, focus on finishing your Quarter 1 report cards. Once you have finished with them, take a moment to fill out the document to be reviewed at a later date. On the documents, you will also see what was recorded last year.
SDGs
We want to ensure that the SDGs become a focus in Social Studies and Science. There will be more discussion on this in the coming weeks. To help make them a priority when planning, always consider the SDG focus before anything else.
TEACHER NOTICES
You will get your conference schedule sent to you the day before parent conferences. Parents have until Monday the 14th, 3 PM, to sign up

Progress Reports and conference sign-ups are live. 

Please promote composting in your classrooms. 

I will share the video on cashless payments; please review it with your classes before it starts on the 1st of November.

We have field trip procedures. The first step is to discuss this with your Principal.
STUDENT NEWS
There are games that can be borrowed at break times outside the office. Please make sure you read the guidelines for the game's use before borrowing.

The back playground can only be used during 1st break.

The swing in the back playground should not have more than 2 students on it. Be careful when pushing and be safe, don't go too high.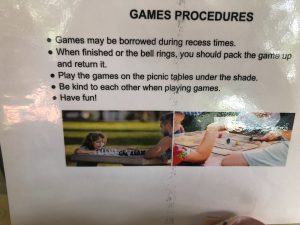 MONDAY MATH ANSWERS
Grade 2 – Ms. Sandy has a big bag of candy. There are 102 blue candies and 100 red candies. How many are there in total? 202
Grade 3 – If you have 4 pieces of candy spilt evenly into 2 bags. How many pieces are in each bag? 2
Grade 4 – If you have 80 tickets for the haunted house and each visit is worth 5 tickets. How many times can you go inside? 16
Grade 5 – There are 89 pumpkins for sale. 16 are big, 34 are small, and the rest are medium-sized. How many are medium-sized? 39
DUTIES BEFORE AND AFTER SCHOOL after the break
Monday – Ian/Saw John, Tuesday – Bekka, Mabel, Wednesday – Laura, Snow,  Thursday – Beth, Sandy, Friday – LuAnn, Htut Htut
Previous Elementary School Posts
ISY Elementary BlogFAMILY FUN FAIR - SEE YOU THERESandy Sheppard , Elementary School Principal 17Th of February, 2023 Random acts of kindness this week was so amazing, it is great to feel the love in the school. Let's keep celebrating each other in the coming weeks....
The International School Yangon
20 Shwe Taungyar Street
Bahan Township
Yangon, Myanmar
+95 1 512 793 /94 /95