International Day Is Here
Sandy Sheppard , Elementary School Principal
Dear all,
Thank you for attending the session on Thursday on SDGs. It is always great to see our community of teachers collaborating together. Read more below about the SDGs, including a free online course.
I look forward to seeing you all tomorrow at International Day. What a wonderful celebration and to be able to have this event in person again is a fantastic opportunity to celebrate diversity at ISY.
Faculty are encouraged to attend all school events; however, there are two events per year that are a must! These are International Day and Family Fun Fair
Saturday is from 3:30 – 7:30. However, if you are supporting in the Gym, it would be great to have you here a little earlier.
 THANK YOU
Sandy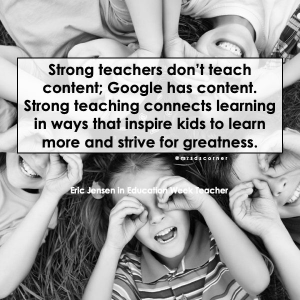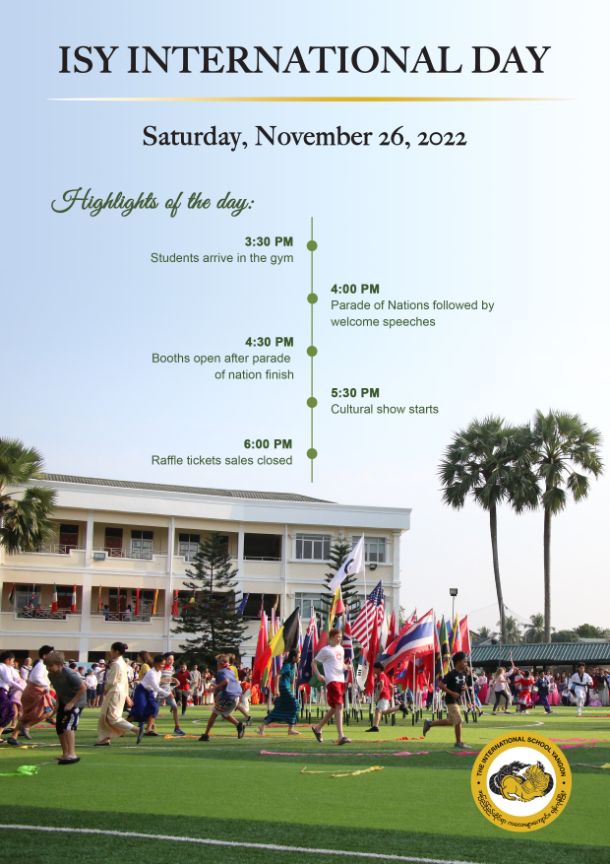 SUSTAINABLE DEVELOPMENT GOALS

The SDGs are universal goals for all people and are inherently global in nature. Learning about these initiatives helps students develop insights into critical issues around the world, such as lack of access to clean water and gender equality. These issues are inseparable from culture, and to truly understand the SDGs, students need to learn about the world around them.
In our increasingly interconnected world, we need to prepare the next generation to be global learners who are able to lead and thrive in the global marketplace. The SDGs engage students in practical goals and problem-solving by putting issues into relatable contexts.
We must encourage students to be active participants in their local and global communities to solve the biggest challenges the world faces today. When students become global leaders and have an appreciation for cultural differences, they see themselves as citizens of the world and take responsibility to enact change on a global scale.
poverty, hunger, and education, they begin to understand the unique challenges facing communities all over the world that they may not have known about before. This understanding fosters a sense of global connection and empathy for the earth as a whole.
Students need empathy to develop healthy relationships throughout their lives. By taking empathy and transforming it into action-based compassion, students can start community initiatives they are passionate about or get involved in local organizations that create change and unite our world.
Teachers do not need to be experts in topics such as responsible consumption or clean energy to teach the SDGs. They can learn and explore these issues alongside their students and plan ways to take action together. Once students have an understanding of the SDGs and why they are necessary, they will be inspired to make positive changes, in big and small ways.
From
Weeks, C (2021), Participate Learning Blog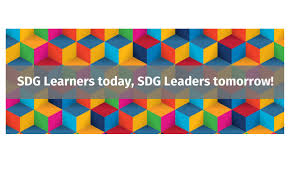 Professional Growth Plans
Everything can be found on our ISY Faculty Pages.
Thank you all for completing your Professional Growth Plans. 
Quarter 2 Colleague Observations / Assisted Reflections 
For Quarter 2, please arrange for a colleague to observe you and help you reflect on your practice. It can be very effective to ask your colleague to provide feedback on your Professional Growth Plan focus.
Just make another copy of the Assisted Reflection Form in your Professional Growth Folder. 
Observers, please remember to also complete the ISY Inclusive Practices Checklist (UDL: Engagement) at the top of the Assisted Reflection Form. This is an anonymous form that gives good school-wide data about the inclusive practices we are using.
ART DEPARTMENT
Congratulations to the art department for the wonderful backdrop for the International Day Cultural Show. This wonderful work is a collaboration with students and teachers at ISY.
FANTASTIC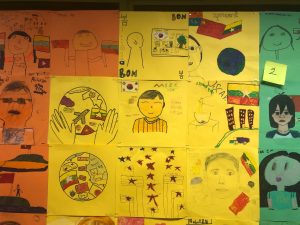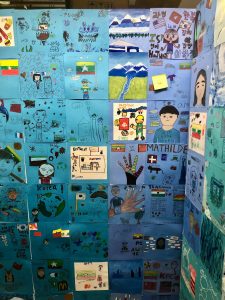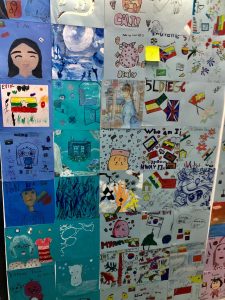 WORLD CUP FOOTBALL
World Cup Football fever is upon us, well, at least for some of our students. A group of students has started recording the football scores. This can be found on the window of my office. It is a great place to see how your favorite team is doing and a great way for students to get involved in the fun of the cup.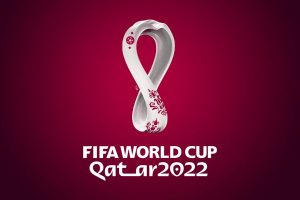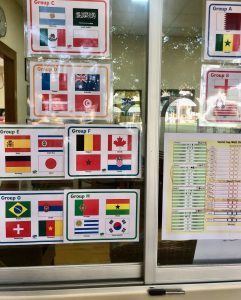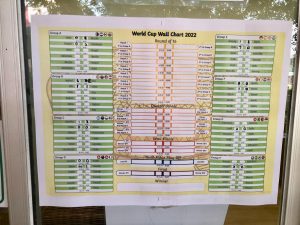 PLANNING
Sign up for a collaborative planning time on this document here
As discussed in our meeting yesterday, this meeting time will be an opportunity to fill in the rest of your planning documents for Quarter 2 and also to think ahead and brainstorm SDG ideas.
EARCOS Articles Wanted
Greetings from EARCOS!
We are rapidly approaching December 1, 2022, the deadline for submitting articles and art for the Winter Issue of the ET Journal.
Here are some of the features:
Curriculum Initiatives – New and exciting adoption efforts, and creative teacher ideas.
Green and Sustainable – Related to campus development and/or curriculum.
Service Learning Projects – Educational approach where a student learns theories in the classroom and at the same time volunteers with an agency (usually a non-profit or social service group).
Action Research Reports – Summaries of approved action research projects
Student Art – We will highlight MS art in Winter issue.
Student Writing – Original short stories, poetry, scholarly writing.
Reading Corner – Book review
For more information on how to contribute to the ET Journal click here and also please let Sandy or Mike know.
DATES TO REMEMBER
26th November – International Day – all are expected to attend
2nd December – Next assembly and Student Council Elementary Movie Night
9th December – Broadway Music Event – 5PM – These are secondary students performing along with our ES Choir; all are welcome.
14th December – Holiday Bazaar, Grade 5 service learning project – more information to come
16th December – last day of school – this is a full day of school. There will be an assembly at the end of the day; this is where we will celebrate the holiday. Santa will visit the assembly.
TEACHER NOTICES
The next assembly is on the 2nd of December. Let Patty or me know if you have anything to share.

Let me know if you want to do the WASC accreditation training, before Monday

We are looking for more people to join the Chinthe Communities committee; let me know today if you are interested.

Please join the Google chat group for daily quick messages as needed.

We should be using recyclable cups, plates, and cutlery for any birthday parties, etc. Please collect a set to keep in your room. The items can be found in #107
MONDAY MATH
Grade 2
Which is more 1 hour or 40 minutes? 1 hour
Grade 3
Which is more 3 hours or 80 minutes? 3 hours
Grade 4
How much is 22 + 33 + 44 + 55 =? 154
Grade 5
What comes next – 2,4,8,16,32? 64
DUTIES BEFORE AND AFTER SCHOOL
Monday – Sabine, Zarchi, Tuesday – Dan, May Zin, Wednesday – Laura, Snow, Thursday – Beth, Sandy, Friday – LuAnn, Htut Htut
Previous Elementary School Posts
ISY Elementary BlogFAMILY FUN FAIR - SEE YOU THERESandy Sheppard , Elementary School Principal 17Th of February, 2023 Random acts of kindness this week was so amazing, it is great to feel the love in the school. Let's keep celebrating each other in the coming weeks....
The International School Yangon
20 Shwe Taungyar Street
Bahan Township
Yangon, Myanmar
+95 1 512 793 /94 /95