Great start to the school year!!!

Sandy Sheppard , Elementary School Principal
Wow! it is truly amazing to be back together on campus. Sometimes I have to pinch myself; I feel so lucky to be back in the ISY family. After the challenges of the past few years, it is such a wonderful feeling to have welcomed the start of the school year together with our students. A big welcome to our new teachers, you complete ISY, and your transition has been amazing; we feel lucky to have you. To all the returning teachers, thanks for being here, your commitment to our school is appreciated. It has been a wonderful start to the school year. I see the joy in the student's faces every day, and I feel so happy for them that they get to experience school life in person. Schools are busy places, and ours is no different. There is lots coming up, so, please do read this blog each week to keep up with what is happening, for reminders and housekeeping items. Thank you for everything you do. 
Anyone who does anything to help a child in his life is a hero to me." –  Fred Rogers
DATES TO REMEMBER
Support Meetings start next week. Remember to bring any data you have on students of concern. 
29th August – Monday PD Focus on Inclusive Practices in Reading – 2:45 PM, Room #204
31st August – Set your MAP testing time
5th September – Monday PD Reflection on Quarter 1 Units
7th September – Back to School event
12th -23rd September – MAP testing
HAPPY BIRTHDAY
Happy birthday to:
Rosita, her birthday was on the 18th. 
Sidd, she celebrated a birthday on the 22nd
ROOM 203
The room is available for borrowing Math and Literacy resources. Guided readers are in this room along with books for your classroom library. There is a brown basket in room #203; unless you are sure you know where a book should be
 

returned

, please place books in this basket.
MONDAY REMINDERS FOR STUDENTS
This is a new section I am adding. It would be great if, at your Monday morning meetings or similar, you could share reminders I place in this section with the students; thanks.
Students should eat their lunch in the Cafeteria. SS students are using the covered court.

Please bring named hats to school. If you need to borrow a hat, it should be returned.

'Lunch with the Principal – Grade 5 students can sign up for lunch with the Principal on Mondays and Wednesdays. 

Equipment used for outdoor play should be returned. The bikes are only for PreK and KG.
MAP TESTING INFORMATION (from Mike)
Our first
 

MAP

 

testing

 

session will be September 12-23. It will be the same as last year but less hassle with all the students in class.
Student details and
 

testing

 

instructions will be sent to you soon but the first thing that  needs to do is create the

 

testing

 

schedule.
Could you please use this 

MAP

 

Testing

 

Schedule (Fall) 2022-2023
 

spreadsheet to set a time for your students to

 

test

 

by the end of Wednesday, August 31.

 

Tests

 

will be done in the regular classrooms and supervised by you so different

 

tests

 

can be happening at the same time (that's why there are 4 boxes for each time slot). But we only want a student to do one

 

test

 

in a day. Once you have filled in your times, I will have a look to make sure there are no issues and then we will confirm the schedule.
September 22 and 23 will be used for catch up
 

tests

.
BACK

 

TO

 

SCHOOL
Here is the schedule of events for the 7th.
5:00 – 5:30 PM food provided for teachers in the staffroom
5:30 – 5:45 PM parents will come to the Gym, where Dr Hedger and myself will welcome them
5:45 – 6:00 PM, the parents, can enjoy tea and coffee and have informal chats with specialist teachers who will be in the Gym (cocktail tables and signage will be provided)
6:00 – 6:30 PM parents will come to the classroom.
6:30 PM the classroom event finishes
6:30-6:45 PM parents may revisit the Gym to have informal chats with specialist teachers
Curriculum Update 
THIS Monday, August 29th: 
Inclusive Reading Practices (Room 204 from 2:45pm): 
The teaching of reading will be an important focus throughout the year. Building on work that was done pre-Covid, this session will confirm the components of an inclusive reading framework and focus on resources and assessment. Please look out for a calendar invite from Stacey.
If you are not involved in the Inclusive Reading Practices or IB Teachers sessions, please use this time to work on your Curriculum Maps or Scope and Sequences as per the instructions in this Connected Curriculum: Getting Started document. You could also get a head start on what you need to do before our Grade Level Curriculum Review Meetings next Monday, September 5 (see below). If you need any help with any planning, just send Mike a message and he will be happy to help.
NEXT Monday, September 5:
Grade Level Curriculum Review Meetings from 2:45pm
This is the first of regular curriculum review meetings that will serve two purposes:
Sharing of ideas between teachers.

Gathering information to inform our Continuous Curriculum Review.
We will meet in the grade level groups below to reflect on the ISY Inclusive Practices – how are they being implemented and what do we want to work on?
We will focus on the first column of practice in Quarter 1. We'll do the second column in Quarter 2 and the third in Quarter 3. In Quarter 4 we can reflect on them as a whole to identify practices to work on for the following year.
Before the meeting:
To make the meetings focused and no longer than an hour, please reflect before the meeting using this Inclusive Practices Reflection (UDL: Engagement) spreadsheet.
You need to do two things:
In your column, make a note of how you are implementing the listed ISY Inclusive Practices in your class.

In your column, shade the box of the listed ISY Inclusive Practice that you would like to work on.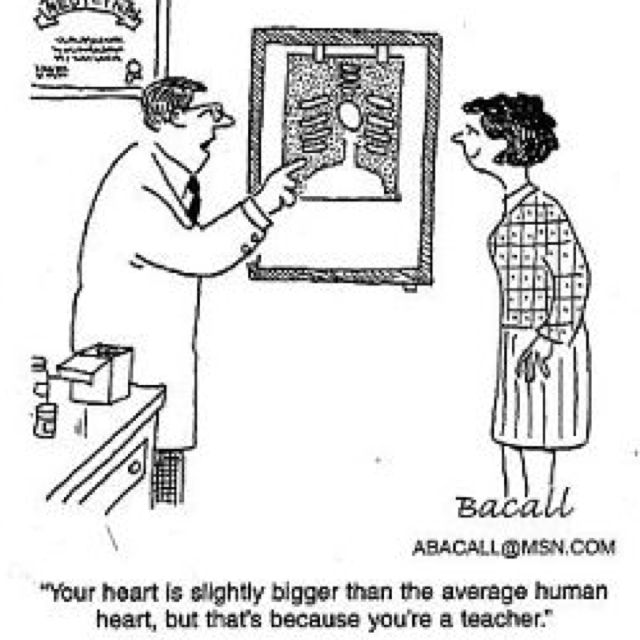 Previous Elementary School Posts
ISY Elementary BlogFAMILY FUN FAIR - SEE YOU THERESandy Sheppard , Elementary School Principal 17Th of February, 2023 Random acts of kindness this week was so amazing, it is great to feel the love in the school. Let's keep celebrating each other in the coming weeks....
The International School Yangon
20 Shwe Taungyar Street
Bahan Township
Yangon, Myanmar
+95 1 512 793 /94 /95